Indigenous Women at War: Discourses on Revolutionary Combat
Arturo Arias

University of Texas at Austin
Keywords
Civil War, Indigenous Women, Guerrillas, Combatants
Keywords
Civil War, Indigenous Women, Guerrillas, Combatants
Abstract
Nothing had been published on women indigenous combatants until Ligia Peláez edited in Guatemala Memorias rebeldes contra el olvido: Paasantzila Txumb'al Ti' Sortzeb'al K'u'l, portraying the voices of Maya Ixil and K'iche' women. During the war they fought with the Guerrilla Army of the Poor. When the war ended in 1996, they returned to their hometown. About 600 of them founded the Kumool Association in 1999.
Even for Marxist revolutionary cadres, the coded elements imposed by the coloniality of power, and displayed by abyssal thinking, implied that indigenous discursivity was a space where their world was violently displaced. It is my contention that Ladino revolutionaries and analysts have, as a result, refused systematically to account for the compatibility of Ladino and Maya cultural forms, i.e., of accepting the reality of other conceptual systems within the nation-state. In my understanding, this accounts for the lack of sources documenting indigenous accounts on the war. In this paper, I intend to bring to light indigenous discursivity about the war, focusing on women ex-combatant testimonials to shed light on its meaning and implications.
Peláez's text functions as a space for memory and for dialogue, offering a necessary space for personal remembrance. Ultimately, with the example of women combatants we are presented with a new framework within the geopolitics of knowledge, one demanding respect for pluralizations of subaltern difference anchored in gender and ethnic difference. This framework produces a place-based epistemology that offers a new theoretical and political logic. It confirms that heightening social conflict, new citizens' protagonism, and abandonment of traditional political party practices can lead to ontological-political de-centering of modern politics, in the words of Marisol de la Cadena (2007), conjoining what Arturo Escobar calls an alternative modernization, with a decolonial project, where what is at stake is the end of coloniality.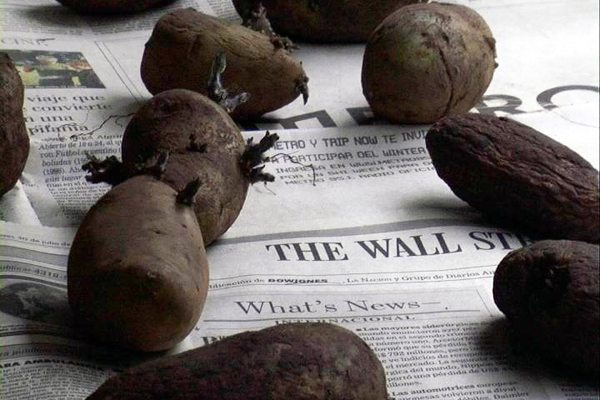 Section
Dossier on Indigenismo
1. Author hereby grants, transfers, and assigns to A Contracorriente:
(a) the exclusive first serial rights in the Work for publication and distribution throughout the world, as A Contracorriente sees fit, in all languages and formats, by print or any electronic means, including, without limitation, the internet, other public and/or private proprietary intranets and computer networks and on CD-ROMs, DVDs and other discs, before the Work shall appear in any other publication (whether print or electronic), in any manner, format or language, or in any other medium now known or hereafter devised. The first serial rights granted to A Contracorriente by this Paragraph 1(a) shall be exclusive to A Contracorriente until one year following the date of the first serial publication of the Work by A Contracorriente; in addition, this grant of rights shall include the non-exclusive right in perpetuity to include the Work in any collection, or compilation produced or authorized by A Contracorriente, and containing at least 75% material that has appeared in A Contracorriente, for distribution throughout the world, in all languages and formats, by print or any electronic means, including, without limitation, the internet and other public and proprietary intranets and computer networks and on CDROMs, DVDs and other discs;
(b) further, the non-exclusive right to authorize, reproduce and distribute reprints of the Work throughout the world, in all languages and formats, by print or any electronic means, after the Work appears in a publication produced or authorized by A Contracorriente; the right to permit subscribers and other users of the services and publications in which the Work may appear electronically to download, reproduce, and otherwise utilize the Work for their personal, non-commercial use throughout the universe; and the non-exclusive perpetual right, throughout the world, to use the Work, in whole or in part, and Author's name, likeness, or biography in promoting, advertising, and/or publicizing any publication in which the Work is authorized to appear consistent with this Agreement.
2. A Contracorriente reserves the right to publish the Work with illustrations and other graphic materials. Nothing contained herein shall obligate A Contracorriente to exploit any of the rights granted to A Contracorriente hereunder. All rights not granted to A Contracorriente are reserved to Author for Author's own use and/or transfer, assignment, or disposition.
3. Author represents and warrants: the Work is original to Author, has not been copied in whole or in part, and does not infringe upon the copyright or any other rights of any person or entity; Author has the right to grant the rights granted to A Contracorriente under this Agreement free of any and all claims and encumbrances; Author has not granted or transferred any rights in or to the Work to any third party; and Author has not done and will not do anything that has impaired, might impair or will impair in any way any of the rights granted to A Contracorriente hereunder.
4. Author shall defend, indemnify, and hold harmless the NC State and its employees, agents, affiliates, successors, licensees, and assigns from and against all claims, damages, liabilities, losses, costs, and expenses, including, without limitation, attorney's fees and costs, arising out of any breach or alleged breach of any of Author's representations, warranties, or agreements. Any remedies that Author may have against A Contracorriente for breach of this Agreement shall be limited to the right to recover damages, if any, in an action at law. Author hereby waives any right or remedy in equity, including any right to terminate this Agreement, to rescind A Contracorriente's rights in the Work, or to enjoin, restrain, or otherwise impair in any manner the production or distribution of any publication that is authorized or produced by A Contracorriente.
5. A Contracorriente shall have the right to assign this Agreement, either in whole or in part, to any entity affiliated with A Contracorriente or to any party that acquires all or substantially all of A Contracorriente's assets. Author shall not have the right to further assign any of the rights conferred pursuant to this Agreement, either in whole or in part, or any of the rights granted to Author herein.
6. This Agreement is intended by the parties hereto as the final expression of their understanding with respect to the subject matter herein, as a complete and exclusive statement of the terms herein, and supersedes any and all prior or contemporaneous negotiations, understandings, and agreements between the parties relating thereto.
7. The Agreement may be modified only by a writing signed by both parties to the Agreement. The laws and courts of the State of North Carolina shall govern and control the resolution of any and all conflicts and disputes that may arise hereunder.