Esto: Estelarizando a Horacio Casarín y el ingreso del dinero al lenguaje del fútbol
Abstract
En este trabajo analizo cómo el periódico deportivo Esto de 1941 a finales de 1945 comenzó a explorar y a narrar el profesionalismo futbolístico mexicano gestando a lo largo de estos cuatro años una matriz narrativa en la prensa periodística que giró en torno a dos líneas temáticas fundacionales: 1) la creación del texto de las mega-estrellas y 2) la fascinación narrativa entre la relación del futbol y el dinero. Exploro, específicamente, cómo Horacio Casarín, al que considero la primer mega-estrella del fútbol profesional mexicano, es de especial importancia para el Esto durante el inicio de la década del 40 al convertirse en las páginas del rotativo en una clara evidencia de lo que sería la visión editorial del periódico a lo largo de su historia, y fue, además, su primera estrella mimada y uno de los deportistas más retratados y celebrados de estos años. Y si bien, el estatus de Horacio Casarín dentro y fuera del campo no pasó desapercibido para el periódico, se debe a que del 41 al 45 la mediatización del dato de las estrellas, del ingreso económico de las entradas al estadio, y del intercambio económico generado por los futbolistas, comienza a registrarse en primera plana y poco a poco el Esto va destapando en sus notas diarias, y en sus titulares, su secreto a voces, la centralidad del dinero en el deporte. De tal manera, las páginas del Esto se convierten en un espacio privilegiado para entender el futbol de esa época al mostrar, por un lado, la destreza mediática y el desarrollo de la prensa deportiva en la década del 40, y, por otro lado, ejemplifica cómo sus formatos fundacionales continúan teniendo vigencia en la manera contemporánea de narrar el deporte. Sin duda, hoy día, el Esto es uno de los pocos periódicos que puede presumir de una continuidad inusitada en la historia del periodismo mexicano.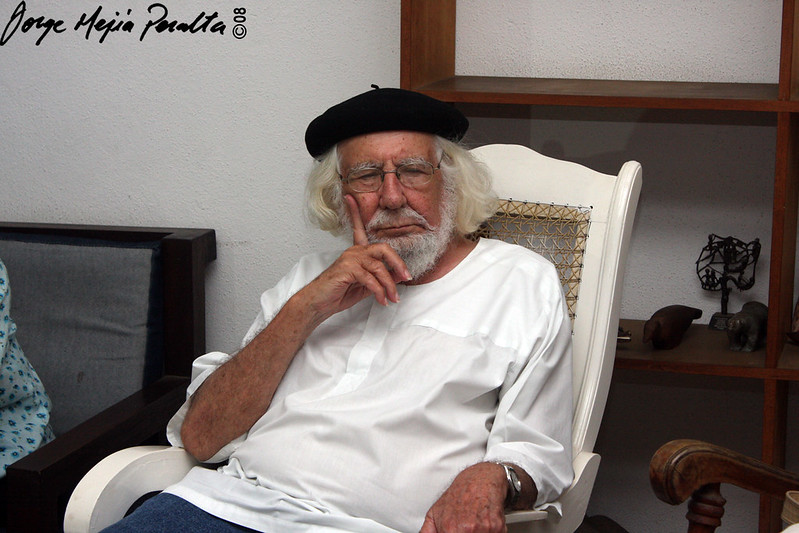 Downloads
How to Cite
González, A. (2021). Esto: Estelarizando a Horacio Casarín y el ingreso del dinero al lenguaje del fútbol. A Contracorriente: Una Revista De Estudios Latinoamericanos, 18(3), 161–185. Retrieved from https://acontracorriente.chass.ncsu.edu/index.php/acontracorriente/article/view/1967
Section
Articles / Artículos
License
1. Author hereby grants, transfers, and assigns to A Contracorriente:
(a) the exclusive first serial rights in the Work for publication and distribution throughout the world, as A Contracorriente sees fit, in all languages and formats, by print or any electronic means, including, without limitation, the internet, other public and/or private proprietary intranets and computer networks and on CD-ROMs, DVDs and other discs, before the Work shall appear in any other publication (whether print or electronic), in any manner, format or language, or in any other medium now known or hereafter devised. The first serial rights granted to A Contracorriente by this Paragraph 1(a) shall be exclusive to A Contracorriente until one year following the date of the first serial publication of the Work by A Contracorriente; in addition, this grant of rights shall include the non-exclusive right in perpetuity to include the Work in any collection, or compilation produced or authorized by A Contracorriente, and containing at least 75% material that has appeared in A Contracorriente, for distribution throughout the world, in all languages and formats, by print or any electronic means, including, without limitation, the internet and other public and proprietary intranets and computer networks and on CDROMs, DVDs and other discs;
(b) further, the non-exclusive right to authorize, reproduce and distribute reprints of the Work throughout the world, in all languages and formats, by print or any electronic means, after the Work appears in a publication produced or authorized by A Contracorriente; the right to permit subscribers and other users of the services and publications in which the Work may appear electronically to download, reproduce, and otherwise utilize the Work for their personal, non-commercial use throughout the universe; and the non-exclusive perpetual right, throughout the world, to use the Work, in whole or in part, and Author's name, likeness, or biography in promoting, advertising, and/or publicizing any publication in which the Work is authorized to appear consistent with this Agreement.
2. A Contracorriente reserves the right to publish the Work with illustrations and other graphic materials. Nothing contained herein shall obligate A Contracorriente to exploit any of the rights granted to A Contracorriente hereunder. All rights not granted to A Contracorriente are reserved to Author for Author's own use and/or transfer, assignment, or disposition.
3. Author represents and warrants: the Work is original to Author, has not been copied in whole or in part, and does not infringe upon the copyright or any other rights of any person or entity; Author has the right to grant the rights granted to A Contracorriente under this Agreement free of any and all claims and encumbrances; Author has not granted or transferred any rights in or to the Work to any third party; and Author has not done and will not do anything that has impaired, might impair or will impair in any way any of the rights granted to A Contracorriente hereunder.
4. Author shall defend, indemnify, and hold harmless the NC State and its employees, agents, affiliates, successors, licensees, and assigns from and against all claims, damages, liabilities, losses, costs, and expenses, including, without limitation, attorney's fees and costs, arising out of any breach or alleged breach of any of Author's representations, warranties, or agreements. Any remedies that Author may have against A Contracorriente for breach of this Agreement shall be limited to the right to recover damages, if any, in an action at law. Author hereby waives any right or remedy in equity, including any right to terminate this Agreement, to rescind A Contracorriente's rights in the Work, or to enjoin, restrain, or otherwise impair in any manner the production or distribution of any publication that is authorized or produced by A Contracorriente.
5. A Contracorriente shall have the right to assign this Agreement, either in whole or in part, to any entity affiliated with A Contracorriente or to any party that acquires all or substantially all of A Contracorriente's assets. Author shall not have the right to further assign any of the rights conferred pursuant to this Agreement, either in whole or in part, or any of the rights granted to Author herein.
6. This Agreement is intended by the parties hereto as the final expression of their understanding with respect to the subject matter herein, as a complete and exclusive statement of the terms herein, and supersedes any and all prior or contemporaneous negotiations, understandings, and agreements between the parties relating thereto.
7. The Agreement may be modified only by a writing signed by both parties to the Agreement. The laws and courts of the State of North Carolina shall govern and control the resolution of any and all conflicts and disputes that may arise hereunder.