Tocamos con manos cuan "de otros": una entrevista a Felice y Raffaele Clemente
Daniel Castelblanco

Georgetown University
Abstract
Los hermanos italianos Felice (1964) y Raffaele Clemente (1964) fundaron y condujeron durante 32 años (1974 - 2006) el proyecto musical llamado Trencito de los Andes. A partir del año 2003 entraron en un proceso de metamorfosis hacia un radical cambio de posición frente al estudio y la interpretación de las músicas de los Andes que los llevó a concluir su trabajo como Trencito de los Andes y a adoptar una identidad nueva como Il Laboratorio delle Uova Quadre (El laboratorio de los huevos cuadrados).
A diferencia de la música que caracteriza el ensamble canónico mejor conocido como "conjunto andino" -protagonista habitual de los gustos musicales en décadas pasadas, y cuyos fundamentos estéticos guardan plena similitud con los que gobiernan la música hegemónica occidental- el trabajo musical de los hermanos Clemente tiene un mérito distinto. En él interactúan paradigmas estéticos de culturas musicales diversas con sus propios instrumentos, géneros y estilos, entre los que predominan los de origen aymara.
A fin de reproducir con precisión las peculiaridades de ese sistema musical, los hermanos Clemente a menudo parten del repertorio contenido en grabaciones etnográficas, discos de artistas populares y otras fuentes, e inician un proceso de grabación altamente detallado en el que emplean métodos como la grabación multi-pista y su propio sistema de transcripción musical: la Partitura Micrónica. En razón a que muchas de las reproducciones de este tipo que integran su extensa discografía son idénticas a las grabaciones etnográficas originales, el etnomusicólogo inglés Henry Stobart las comparó con retratos hiperrealistas, aludiendo a las pinturas de ese movimiento artístico que se caracterizan por simular de forma literal un instante de realidad. En efecto, los pintores hiperrealistas suelen tomar fotografías (i.e. imágenes de un instante congelado en el tiempo) con el propósito de reproducirlas de la manera más realista posible. De manera análoga, los hermanos Clemente toman grabaciones etnográficas (i.e. sonidos de un instante congelado en el tiempo) y las reproducen de modo literal sin evadir sus características anomalías o "errores".
Stobart advierte que ese nivel microscópico de análisis y el enfoque que privilegia el estudio de la música en tanto objeto sonoro, por encima de la etnografía, puede parecer problemático desde una perspectiva etnomusicológica. Más aún, hay entre los adeptos de la "música andina" quienes extrañan la presencia de discursos politizados análogos a los que desde la Nueva Canción Chilena parecieran ser parte integral de las sonoridades andinas, junto a otras narrativas como las que celebran las presuntas virtudes de ciertas "razas" o naciones.
Acaso este sea uno de los motivos por los cuales tanto la obra de Trencito de los Andes como la más reciente de Il Laboratorio delle Uova Quadre haya sido parcialmente soslayada por la crítica. Pese a ello, la discografía producida por los hermanos Clemente cuenta con una dilatada audiencia que la escucha y discute en instancias íntimas. Esta entrevista busca alimentar esas discusiones. Fue conducida a través de correspondencia escrita durante noviembre y diciembre de 2015.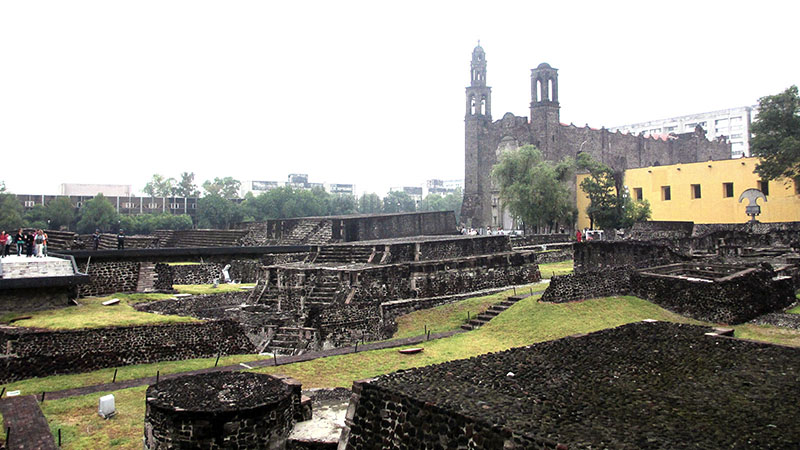 Section
Interview / Entrevista
1. Author hereby grants, transfers, and assigns to A Contracorriente:
(a) the exclusive first serial rights in the Work for publication and distribution throughout the world, as A Contracorriente sees fit, in all languages and formats, by print or any electronic means, including, without limitation, the internet, other public and/or private proprietary intranets and computer networks and on CD-ROMs, DVDs and other discs, before the Work shall appear in any other publication (whether print or electronic), in any manner, format or language, or in any other medium now known or hereafter devised. The first serial rights granted to A Contracorriente by this Paragraph 1(a) shall be exclusive to A Contracorriente until one year following the date of the first serial publication of the Work by A Contracorriente; in addition, this grant of rights shall include the non-exclusive right in perpetuity to include the Work in any collection, or compilation produced or authorized by A Contracorriente, and containing at least 75% material that has appeared in A Contracorriente, for distribution throughout the world, in all languages and formats, by print or any electronic means, including, without limitation, the internet and other public and proprietary intranets and computer networks and on CDROMs, DVDs and other discs;
(b) further, the non-exclusive right to authorize, reproduce and distribute reprints of the Work throughout the world, in all languages and formats, by print or any electronic means, after the Work appears in a publication produced or authorized by A Contracorriente; the right to permit subscribers and other users of the services and publications in which the Work may appear electronically to download, reproduce, and otherwise utilize the Work for their personal, non-commercial use throughout the universe; and the non-exclusive perpetual right, throughout the world, to use the Work, in whole or in part, and Author's name, likeness, or biography in promoting, advertising, and/or publicizing any publication in which the Work is authorized to appear consistent with this Agreement.
2. A Contracorriente reserves the right to publish the Work with illustrations and other graphic materials. Nothing contained herein shall obligate A Contracorriente to exploit any of the rights granted to A Contracorriente hereunder. All rights not granted to A Contracorriente are reserved to Author for Author's own use and/or transfer, assignment, or disposition.
3. Author represents and warrants: the Work is original to Author, has not been copied in whole or in part, and does not infringe upon the copyright or any other rights of any person or entity; Author has the right to grant the rights granted to A Contracorriente under this Agreement free of any and all claims and encumbrances; Author has not granted or transferred any rights in or to the Work to any third party; and Author has not done and will not do anything that has impaired, might impair or will impair in any way any of the rights granted to A Contracorriente hereunder.
4. Author shall defend, indemnify, and hold harmless the NC State and its employees, agents, affiliates, successors, licensees, and assigns from and against all claims, damages, liabilities, losses, costs, and expenses, including, without limitation, attorney's fees and costs, arising out of any breach or alleged breach of any of Author's representations, warranties, or agreements. Any remedies that Author may have against A Contracorriente for breach of this Agreement shall be limited to the right to recover damages, if any, in an action at law. Author hereby waives any right or remedy in equity, including any right to terminate this Agreement, to rescind A Contracorriente's rights in the Work, or to enjoin, restrain, or otherwise impair in any manner the production or distribution of any publication that is authorized or produced by A Contracorriente.
5. A Contracorriente shall have the right to assign this Agreement, either in whole or in part, to any entity affiliated with A Contracorriente or to any party that acquires all or substantially all of A Contracorriente's assets. Author shall not have the right to further assign any of the rights conferred pursuant to this Agreement, either in whole or in part, or any of the rights granted to Author herein.
6. This Agreement is intended by the parties hereto as the final expression of their understanding with respect to the subject matter herein, as a complete and exclusive statement of the terms herein, and supersedes any and all prior or contemporaneous negotiations, understandings, and agreements between the parties relating thereto.
7. The Agreement may be modified only by a writing signed by both parties to the Agreement. The laws and courts of the State of North Carolina shall govern and control the resolution of any and all conflicts and disputes that may arise hereunder.